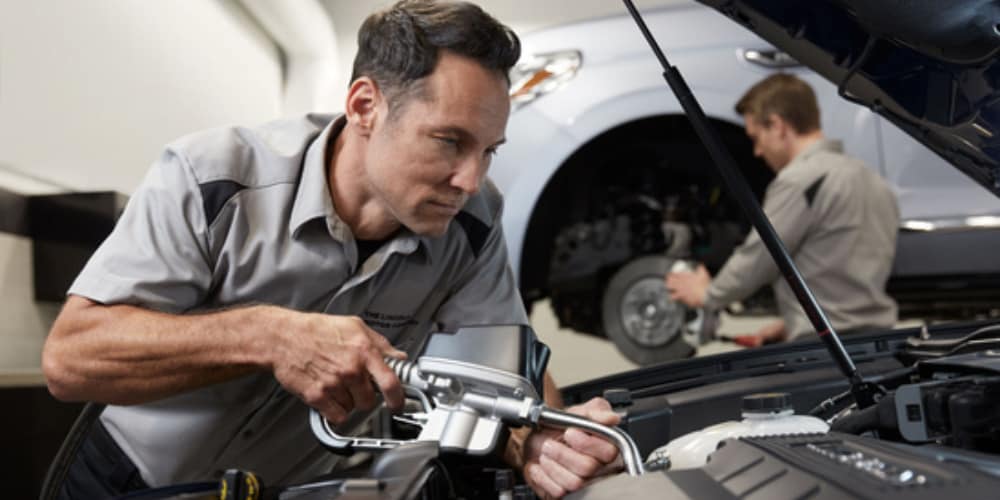 Summer is the best time to sit back, relax, and enjoy life. Making it as stress-free as possible is our goal – that's a year-round goal, though. With Lincoln Maintenance Plans, we make that happen.
What Is A Lincoln Maintenance Plan?
Minimize your future maintenance costs, maximize your peace of mind.
Simply: effortless ownership.
Not simply: Lincoln Maintenance Protection Plan (LMPP) is an agreement between Lincoln and you, the owner, to cover scheduled maintenance as outlined in your owner manual. Honoured by Lincoln dealerships across Canada and the USA, it's incredibly useful. Don't stress about any of the normal wear and tear your vehicle undergoes.
Oil and filter changes

Multipoint inspections

Tire rotations

Brake pads and linings

Brake rotors

Engine belts

Spark plugs

Shock absorbers

Wiper blades
Making sure that these important components are covered helps extend the life of your Lincoln and ensures that your summer adventures (and fall, winter, and spring too) are effortless and stress-free. It's specifically designed to meet maintenance standards by Lincoln Motor Company so all maintenance performed will use Lincoln parts for a high-quality fit, finish, and performance. Your time and investment are important to us, so the Lincoln Maintenance Plan supports our commitment to the highest standards of service and customer satisfaction.
You select the term, the distance, and the frequency of your scheduled maintenance. For that term, all required service maintenance visits are covered for the items listed above (as long as the services are performed at an authorized Lincoln Retailer). Voila! That's it.
Time: From 2-8 years
Distance: Up to 200,000 km
Frequency: Every 8,000 km / 12,000 km / 16,000 km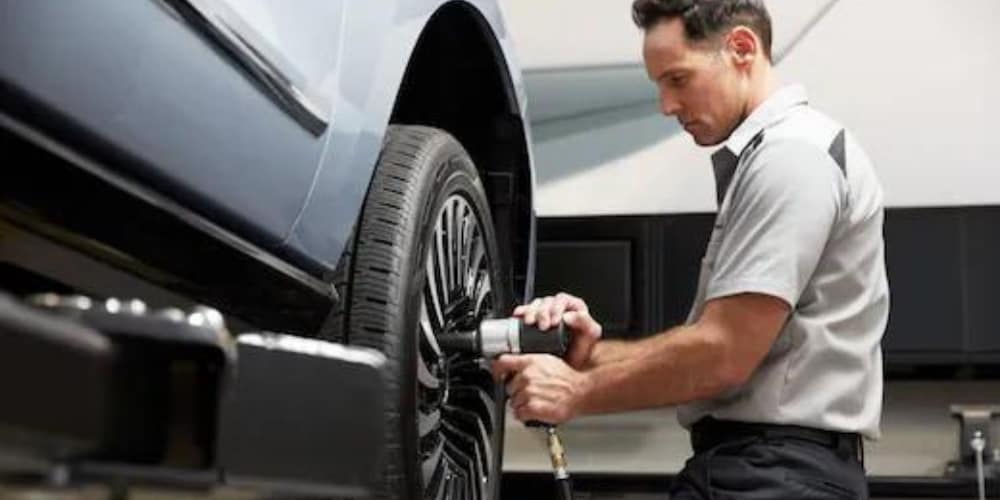 This one is easy. First of all, it's a $0 deductible for your scheduled maintenance, including pesky oil changes that tend to sneak up on us. On top of that, staying on top of scheduled maintenance helps maximize the resale value or lease-end value of your Lincoln. It's a smart way to protect your investment and you're protected against the rising costs of maintenance for the length of the term. So even if it's just about saving money, it's already a win-win.
Oil and filter change: $0
Don't forget about our complimentary Pickup and Delivery service!
Multipoint Inspection Benefits
The best way to keep your Lincoln driving at peak performance is a multipoint inspection at regular intervals. Lincoln's Multipoint Inspections are thorough and comprehensive and provide a detailed outline of your vehicle's health.
Oil change and filter

Rotate and inspect your tires for tread, wear pattern, and depth

Inspect wheels for abnormal noise, wear, looseness, and drag

Inspection of:

Fluid levels (includes top-up)

Radiator, cooler, heater, A/C hoses

Windshield

Suspension components

Washer spray and wiper operation

Engine air filter

Steering and linkage

Battery performance

Automatic transmission fluid level

Brake pads, shoes, rotors, drums, brake linings, hoses and parking brake

Engine cooling system strength and hoses

Exhaust system and heat shields

Steering linkage, ball joints, tie-rod ends, driveshaft and U-joints; lubricate with grease fittings