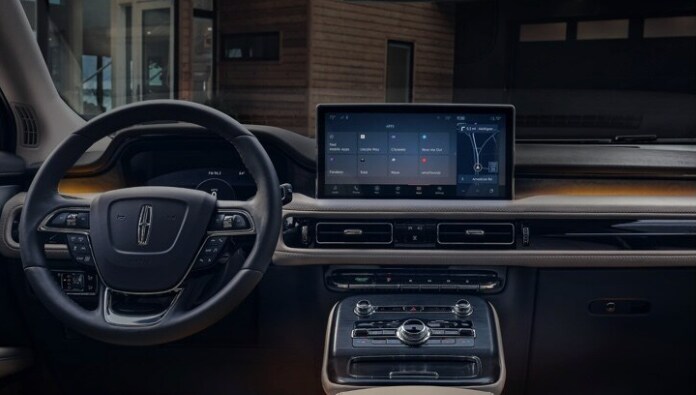 If there's one thing about buying a new vehicle, it's getting used to all the bells and whistles that your previous vehicles may not have had. Technology is advancing at an exponential rate and it's hard to keep up with everything. We're going to break down the infotainment system in recent Lincoln models to help you keep up to date.
2021 models and newer feature the latest SYNC system which includes a seamless connection, new larger screens, wireless access, and SiriusXM with 360L.
Your car is yours. Personalize it with the power of SYNC 4 in your Lincoln. This software allows you hassle-free updates, cloud-based connectivity, conversational voice recognition, and a seamless driving experience. Everything is in sync with effortless mobile smartphone integration. No more yelling at the robot voice with your over-enunciated commands; voice recognition allows you to speak normally in order to send text messages and change songs with just your voice, so your hands stay on the wheel and your eyes on the road.
Pair your phone to your Lincoln for the most convenient connections. It's easy to your your apps on the go and stay connected to those who need you. Begin or answer calls with a quick command.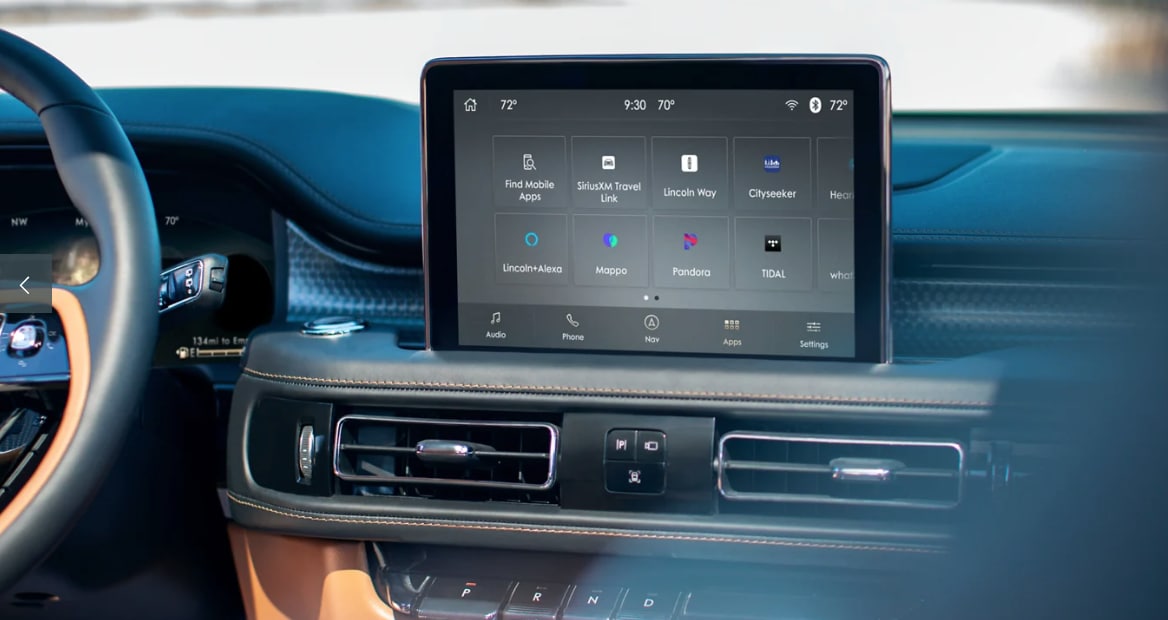 How to pair your phone with Bluetooth:
Make sure Bluetooth®** is enabled on your smartphone.

Press the Phone icon on your vehicle's SYNC screen.

Tap ADD A PHONE on your vehicle's SYNC screen and follow the prompts.
Pairing a Bluetooth-enabled device
Enable Bluetooth on your device.

Press SETTINGS on your vehicle's SYNC screen.

Press CONNECTIVITY.

Press BLUETOOTH.

Press ADD A BLUETOOTH DEVICE. A prompt will alert you to search for your vehicle on your phone.

Select your vehicle on your device. A number will appear on your phone and your SYNC screen.

Confirm that the number on your device matches the number on the SYNC screen.
The touchscreen indicates that you have successfully paired your device.
With the SYNC 4 system and Lincoln Connect, you can keep your navigation up to date at all times with live traffic conditions and rerouting, customer reviews for restaurants (via Yelp), gas prices, parking lot availability, and so much more. This service is complimentary for the first 3 years with your Lincoln and you can continue the subscription after that to keep these amazing benefits or revert to the embedded navigation system.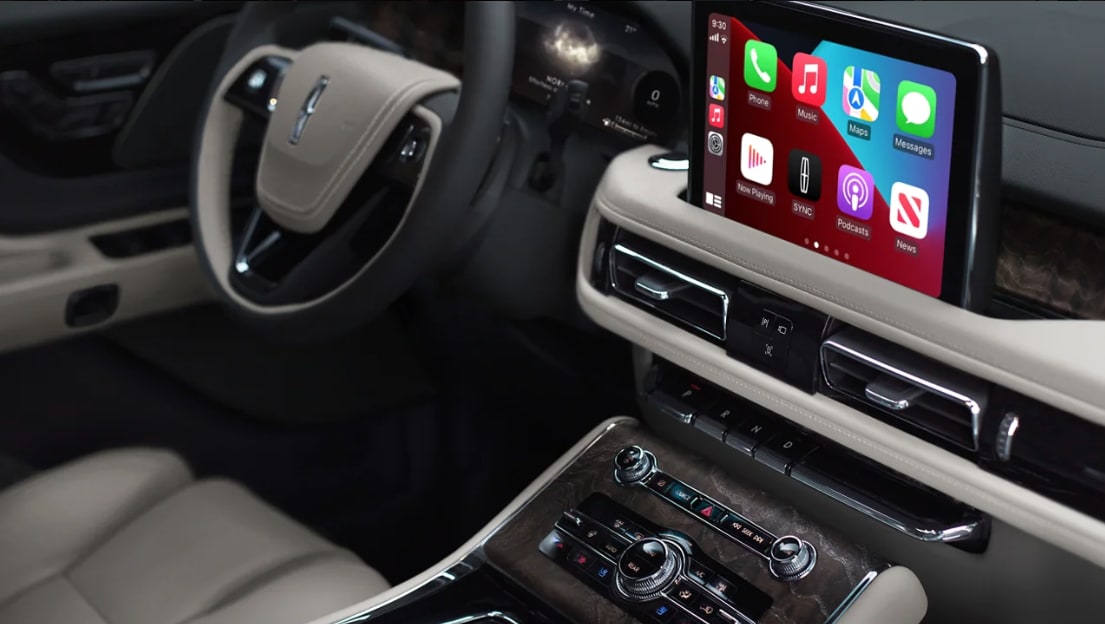 SYNC brings the power of your Apple device to your Lincoln. Use Siri to interact with your phone, make calls, check voicemail, read or reply to text messages, and even access your favourite playlist. It's easy and seamless.
Effortless Software Updates
Keep your Lincoln up to date wirelessly to improve your ownership experience. It's easy to do and will save you a lot of effort.
Connect to Wi-Fi: Once you connect, your vehicle will automatically connect whenever it's within range. Some updates may only update via Wi-Fi so keep it on and connected wherever possible.

Set a Recurring Schedule: Some updates are seamless, others require a parked vehicle with the ignition off. Setting a schedule that doesn't interfere (like overnight or during work hours) ensures you won't need your vehicle during these times. You'll receive a reminder notification ahead of your scheduled time.

Download then Install: When connected to Wi-Fi and a set schedule, your vehicle will be ready for updates. Software update icons will appear on your in-vehicle screen so you will see them.
This is just one of the many ways that Lincoln is making ownership easy and convenient for you. For any questions about your vehicle or its technology, please contact the team at Capital Lincoln. We're happy to help.