Experience FROST @ Warehouse

FROST @WAREHOUSE
As part of Regina's newest winter festival, Frost Regina comes Frost @ Warehouse. An immersive and enthralling experience taking place from February 4th-13th, which promises to deliver an abundance of frosty festivities.
This segment of the winter festival takes place in Regina's Warehouse District, a community of nearly 600 businesses, most of which are locally owned and operated. From cool cocktails to luminous lights, bundle up in your toastiest puffers and parkas and get ready for a chilling good time! 
Ice Bar
Enjoy all of your favourite drinks and cocktails, served best on ice. The Ice Bar promises to pour tasty hot and cold beverages so you can enjoy good drinks and good company. Think of an impressive ice sculpture of massive proportions. 
Nuit Blanche
Nuit Blanche graced our Queen City last summer, but this time around it's back for a frosty frigid edition! This transformative after-dark arts festival gives emerging artists an opportunity to exhibit their work in an urban environment. Here, you'll find everything from new media technologies and installation art to outdoor sculptures and unconventional performances.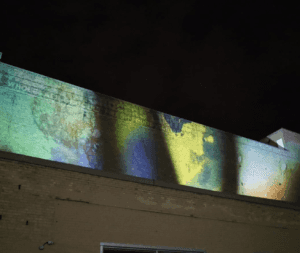 Creos Light Installation
Experience a magical and mesmerizing light installation by Creos. The captivating and interactive creations cultivate human connection, experiential art and memorable experiences. And if you're wondering, yes, it's totally #instaworthy.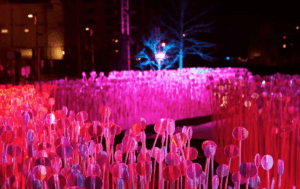 Horse and Wagon Brewery Tours
Frost @ Warehouse is going back to the late 18th and early 19th centuries to bring you Horse and Wagon Brewery Tours. Hop in the back of the wagon and journey to some of Regina's most beloved local breweries in the Warehouse District – think Rebellion Brewing, Warehouse Brewing and more! 
Once you arrive at your destination, retreat to the warmth and enjoy a frosty cold beer! And don't worry about securing a beverage for your designated driver, each spot has plenty of local non-alcoholic beverages to choose from!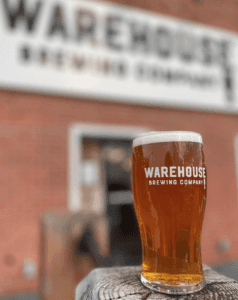 FROST Yeah 
Once you've entered the festival, pick up a drink at the Ice Bar and experience the festival on foot as you explore the arts festival, light installation and everything else that FROST @ Warehouse has to offer. 
To learn more about other exciting FROST events taking place throughout the city, visit FROST Regina here! 
The Wishlist Sales Event
The Lincoln Wishlist Sales Event has arrived. Wish for the unexpected and receive a $1,500 winter bonus on select new 2021/2022 Lincoln models. Shop the 2022 Corsair, 2022 Nautilus, 2021 Aviator and the 2021 Navigator. Enjoy FROST Regina in style in your new Lincoln. 
To learn more about how you can experience Lincoln Luxury, call or visit us at 1(866)891-9501 and 1201 Pasqua Street North and experience next-level luxury!