Get Ready to Take A Sasky Summer Day Trip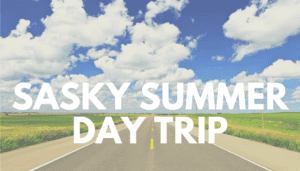 Have you and the family been longing to get out of the city? Even if it's just for the day? Well, luckily we've rounded up 3 awesome getaway day trip destinations! 
Badlands
Badlands, aka Big Muddy, is approximately 2 hours south on the Saskatchewan Highway 6, and just a mere minutes away from the Saskatchewan/ Montana border. It's kind of hard to believe that such a beautiful setting, almost straight out of a western novella, lives right here in our home province. In the heart of Big Muddy, you'll find Castle Butte, a relic from the ice age. Rising 70 metres in height, it served as a landmark to First Nations people, the NWMP, and early settlers. Its stunning architecture makes it not only photo op friendly but perfect for an early morning or afternoon hike. 
If that's not enough and you'd like to take it even a step further back in time, make sure to check out the Outlaw caves on the Big Muddy Coronauch Tours. According to To-Do Canada, in the late 1800s to the early 1900s, outlaws actually utilized the trails and caves as a part of a system that extended from Canada, down to Mexico. Get the full experience by taking a guided tour, which takes place from May until late September. With all that exploring, you'll have worked up an appetite. Check out R C Chinese Restaurant for some delicious Asian cuisine!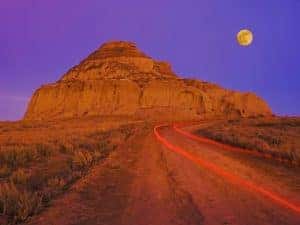 Montmartre
You may not be able to travel abroad this summer, but thankfully we've got our little own Paris, right here in the heart of the prairies. The village of Montmarte, just over an hour away from Regina, pays serious homage to one of France's most famous landmarks- the Eiffel Tower and has rightfully so been coined the "Paris of the Prairies."  The 30 feet high replica of the Eiffel Tower is the perfect backdrop to enjoy an afternoon picnic and some good company. On your day trip, be sure to visit their farmer's market which takes place from May through October on Thursdays and weekends. Here you'll be able to scoop up local produce, flowers, baking, and more! If you're shopping inclined, you may want to check out Sister's Boutique and Bistro. They have loads of ladies wear and accessories, and if you're into antiquing, this spot may be your hidden gem! Check out their bistro in the evening to yourself transport yourself into a food coma, when you try their menu of pasta and international cuisine. Who needs to leave Saskatchewan anyway?
If you love Montmartre so much that you want to extend your day trip into perhaps a whole weekend, set yourself up at Kemoca Regional Park. Camping rates start at $20 per day. Here you can experience peak relaxation as you enjoy their outdoor heated pool, golf course, and numerous sports fields. FORE!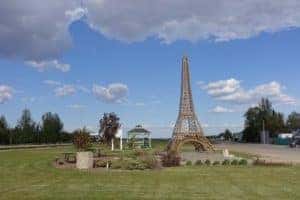 Ogema
Ogema, Saskatchewan is about 1 hour and 15 minutes south on Saskatchewan Highway 6. It's a small but mighty town that will allow you to have a day jam-packed with rich culture and a mouth-watering meal.  The Southern Prairie Railway Train Tour runs from June 1st to September 30th and will allow you to take a ride back in time. Stops on the rails include the Heritage Grain Elevator, Train Robberies, and more! Once you've ridden the rails, you'll have worked up an appetite! Cue Solo Italia Fine Pasta Inc. This spot is best known for its impressive take on bringing the culture and taste of Italian cuisine to small-town Saskatchewan. Their wood-fired pizzas only take a mere 60 seconds to go from assembled ingredients to a perfectly golden Neapolitan pizza. If you need an extra pick me up, pair your pizza with an espresso. They use beans imported from Naples, embodying, and rounding out a true Italian experience.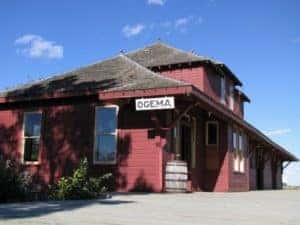 All You Need To Do Is Get There 
Now that you've lined up some pretty awesome day trips for your Sasky summer, all you have to do is get there. Thankfully, Capital Lincoln has an impressive line up that is well equipped for any day trip that you're wanting to take on. 
The 2020 Navigator 

The 2020 Aviator

The 2020 Nautilus

The 2020 Corsair

The 2020 Continental

The 2020 MKZ 
From Sedans to SUVs, we've got it all. Build yours today, so you can get on the road tomorrow. Call or visit us at 1(866)891-9501 and 1201 Pasqua Street North and experience next-level luxury.