Why Buy a Lincoln?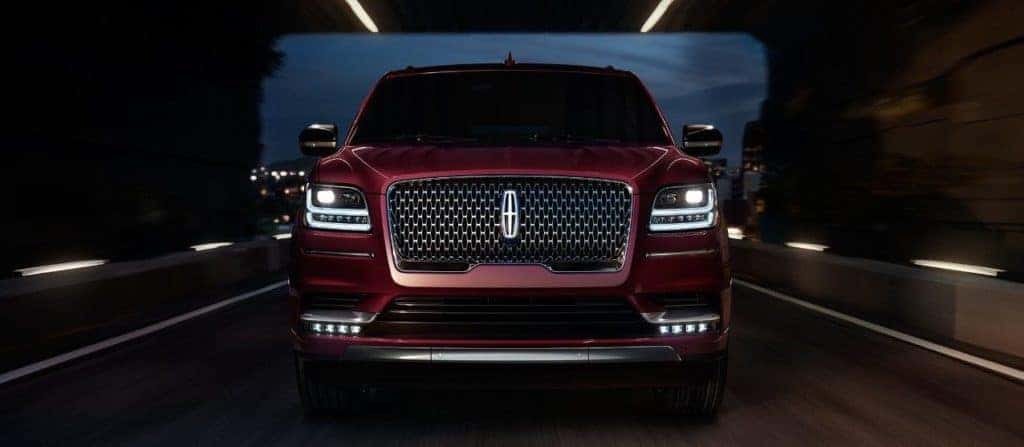 Why Buy a Lincoln?
Long past are the day in which North America was dominated by two or three major automakers. In the luxury class alone, there are four or five brands that build a relatively compelling entries in any given segment. What gives one vehicle an advantage over another when each purports to deliver refinement, comfort, and performance? In other words, why should you buy a Lincoln?
Well, owning a Lincoln is different. That much is obvious from the moment you enter the showroom and begin speaking with the staff. But, obviously, the main reason you would buy one vehicle over another is the vehicle itself. So, let's start there.
Dedication to Perfection
Each Lincoln uses Bridge of Weir Leather sourced (as you might expect) from the Bridge of Weir in Scotland. The leather is softened using a process honed by generations of practice and uses only the finest raw material. It is not, however, the quickest or cheapest process.
But that is no unconscious choice. In fact, the decision to use that seating material is symbolic of Lincoln's new ethos. A dedication to perfection is evident in each area of a Lincoln's construction. Take the Lincoln Navigator for example.
The Lincoln Navigator
While the Continental may have introduced the world to Lincoln's new design language, the Navigator remains the brand's flagship. And it's worthy of carrying the colours. The full-sized luxury SUV is brimming with style, confidence, and the latest technology. The Lincoln Embrace detects the key fob as you approach and activates a Lincoln Welcome Mat projected on the ground. Importantly, everything that follows lives up to the impressive invitation to drive.
Once inside you'll find premium leather, a Panoramic Vista Roof, and a Revel Ultimate audio system with precision-milled speaker casings. Of course, the performance matches the high standard. A 3.5L Twin-Turbocharged engine pushes out 450 horsepower. And, thanks to the new 10-speed transmission and intelligent four-wheel drive, the power delivery is smooth, confident, and immediate.
At the end of the day, whether you're behind the wheel or admiring from the sidewalk, there's no mistaking the Lincoln Navigator.
Technology
Every Lincoln vehicle also enjoys the benefit of SYNC 3 technology. SYNC 3 lets you control media, apps, and navigation through your smartphone. You can control those features with vivid and responsive touch screens or through completely natural voice commands. It can even integrate seamlessly with Siri through compatible iPhone devices. While that might seem like a simple combination of features, I encourage you to go try another automaker's infotainment system and tell me that it is well organized and easy to use.
But SYNC 3 isn't the only tool that helps Lincoln owners connect with their vehicles. The Lincoln Way app, for example, is a dashboard of essential features and services for your vehicle. You can use the app to lock, unlock, and start your vehicle. You can even schedule an auto start so that your Lincoln warms up at the perfect time on a cold day. Lincoln Way also has integrated concierge features, so you can get answers to all of your questions instantly. There's even an interactive parking map that includes the ability to pin your location to find it later.
These are just a few examples of how owning a Lincoln is different from owning any other brand of luxury vehicle. If you want to learn more about why you should buy a Lincoln, please speak to one of our helpful product specialists.